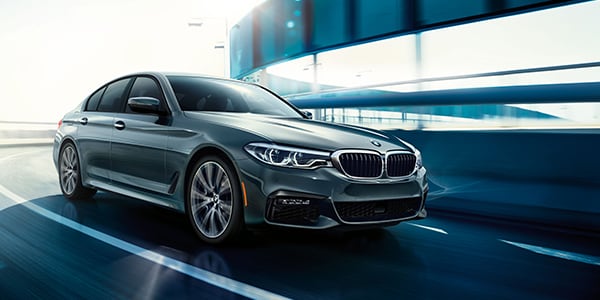 LEASE BRAND NEW 2018 530'S AT PRICES CHEAPER THAN YOU CAN GET A 3 SERIES! 
Century West BMW is celebrating (contradiction in terms) the Year-end by offering brand new 2018 530's at prices cheaper than you can get a 3 series! 
Lease a 2018 BMW 530 for $397 per month + tax for 36 months, 10k miles per year with $3,997 total due at signing. 
Assumes BMW Loyalty & Type-G affiliation. OAC with BMW Financial Services; no security deposit required. Stock# 18122/VIN 033339.
NEED MORE INCENTIVE?
This vehicle may qualify for a Federal Tax Credit of $4,668 and qualifies for the California Clean Air incentive of $1,500. 
Yep...Drive in the carpool lane in this 2018.
For more information regarding this program, please call us at (818) 432-9000 Or fill out
the form below. 
*Offer assumes excellent credit and approval by BMW Financial Services. All leases are 36 months and 30,000 total miles with .25/mile charged thereafter. Vehicle listed is stock # 18122 but also applies to 18070 and others scheduled to arrive (033847, 034276, 034289, 034212, 034220, 034095, 034167, 034016, 034132, 034213, 034367, 034465). Assumes BMW loyalty and Type-G affiliation. Please contact Century West for all other applicable details and any questions that this ad does not address. Consult your tax preparer or accountant to discuss any/all applicable tax incentives as Century West BMW does not act in that capacity. California Clean-Air Rebate limited to number of vouchers available--completely out of the control of Century West BMW!