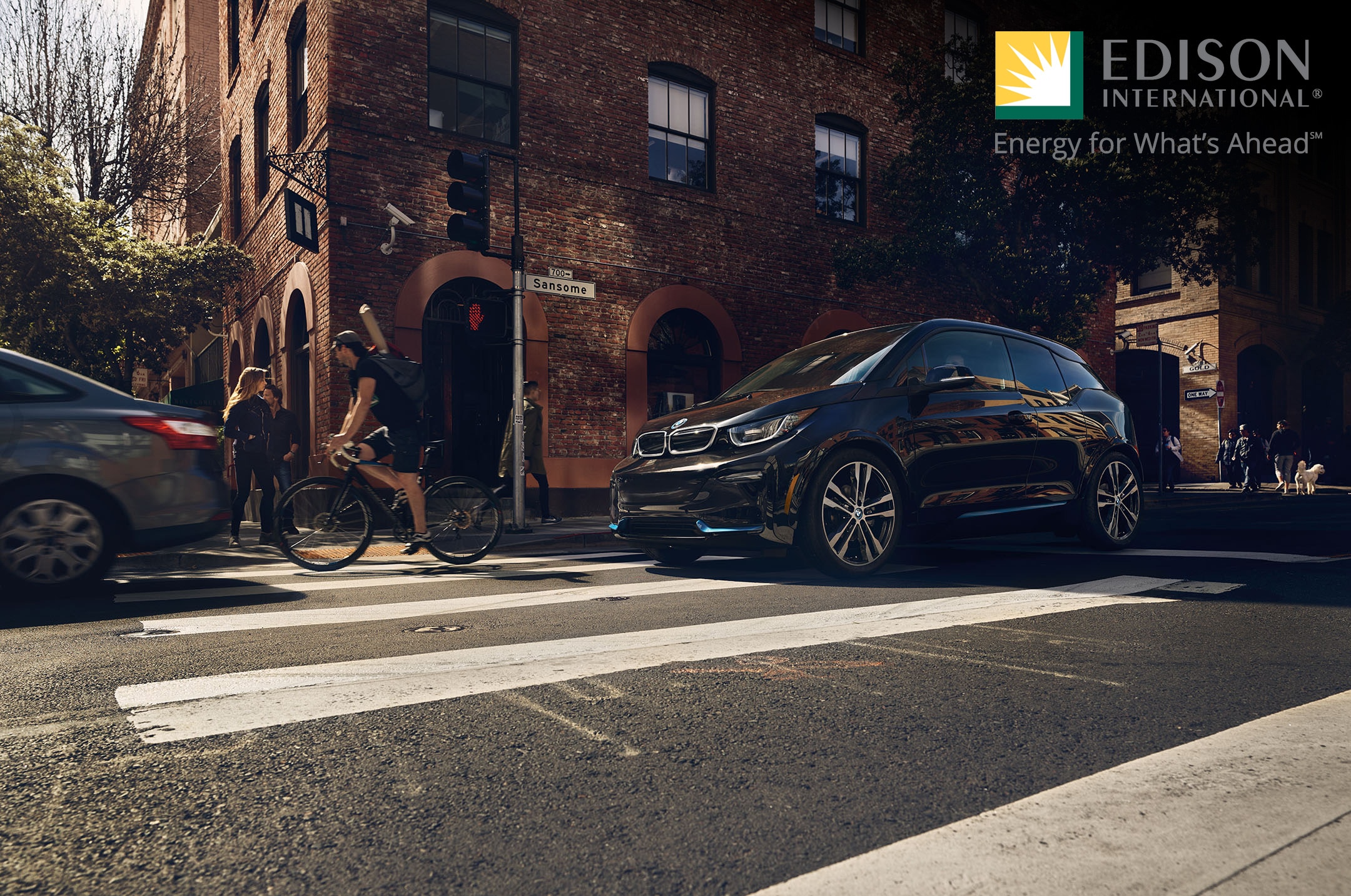 BMW is offering a discount on the purchase of a new BMW i3 (shown here) or i3s. 
Residential Customers Can Now Get $10,000 Off a BMW i3
SCE is helping to make it easier and more affordable to drive electric.
Southern California Edison residential customers and employees now have an added incentive to drive electric - BMW is offering a $10,000 discount on the purchase of a new BMW i3 or i3s.
The offer includes models with and without a range extender and all current model years. The discount is on top of SCE's $450 Clean Fuel Reward, a federal EV tax credit up to $7,500 and any applicable California clean vehicle rebates.
Drivers who go electric help reduce greenhouse gases and contribute to healthier, cleaner air for all Southern Californians. They also save money on maintenance and lower fuel costs. Each new BMW i3 comes with a Level 1 charger that can plug into a standard 120 volt residential outlet. For faster charging, customers can look into installing a charger at their home. Drivers can also charge at thousands of public use charging stations.
SCE also has different rate options to help customers charge their vehicle at home. These plans may include special rates offering lower costs for charging off-peak or at night. The EV Rate Assistant tool can help customers determine a rate that is best for them.
"Widespread adoption of EVs is critical in meeting California's goal to reduce greenhouse gas emissions to 40 percent below 1990 levels by 2030," said Katie Sloan, SCE principal manager of Innovation, Development and Controls. "The transportation sector accounts for nearly half of California's greenhouse gas emissions and more than 80 percent of its air pollution. As we add more renewable resources to the grid, electric vehicles will become increasingly beneficial to the environment."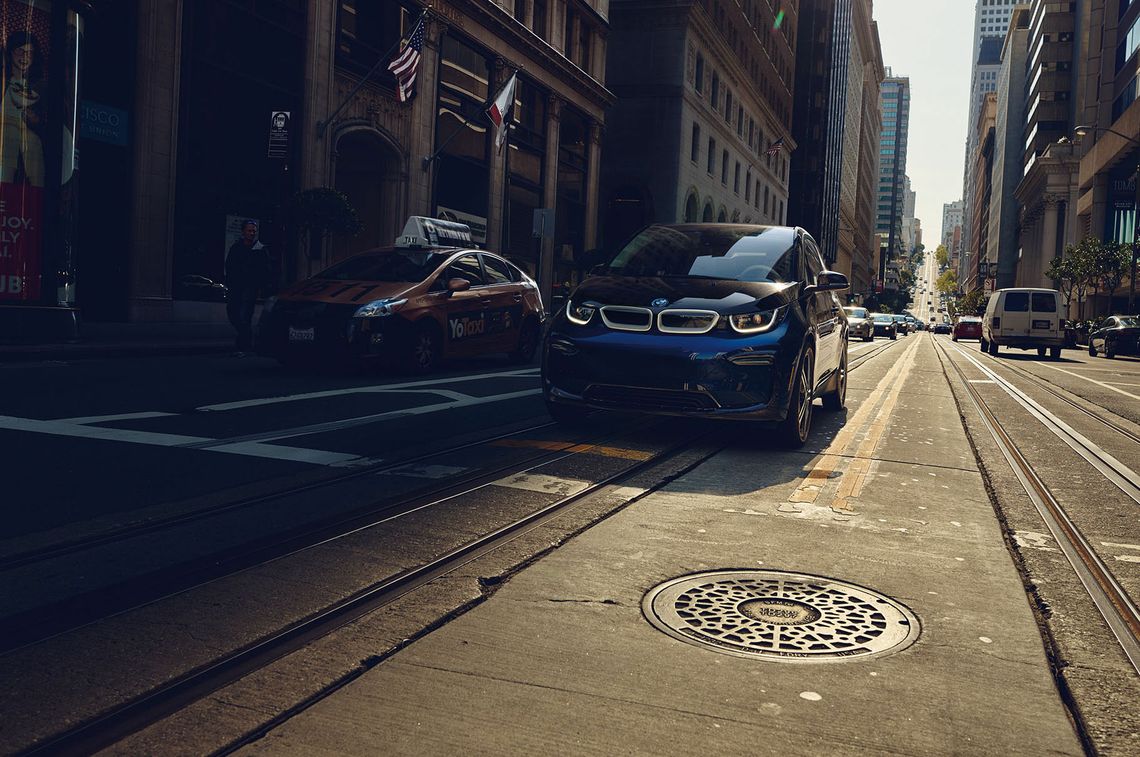 Visit Century West BMW and take advantage of this great incentive, customers should bring a completed Customer Information Form and a copy of their current SCE bill to their local BMW dealer. If you live at the address on the SCE bill but your name isn't on it, you will need your driver's license to reflect the same address on the bill.
SCE employees will need to present BMW with a completed SCE Employee Customer Information Form and a photo ID and either their employee badge or a recent pay stub. Immediate family members are also eligible for the offer as long as they can prove they live at the same address as the SCE employee.
Incentive programs such as the BMW discount and the Clean Fuel Rewards Program are ways SCE is helping to accelerate the adoption of EVs to create a clean energy future. To encourage SCE customers to use electric cars, the company is developing a pilot program to offer customer rebates for residential charging station installation.
The Charge Ready program expands the infrastructure for EV charging stations. More than 1,000 EV ports are being added across SCE's service territory in places such as public parking lots, workplaces, hospitals, destination centers, and apartment and condominium complexes.