Century West BMW Covid-19 Update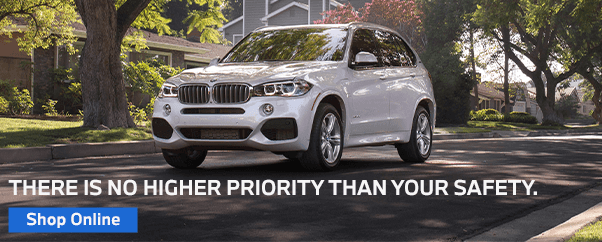 To our valued customers and friends,
At Century West BMW, your wellbeing is not a luxury. It is our first priority, always. That's why we wanted to take a moment to reassure you about the measures we are taking to protect your health and safety in the midst of COVID-19 concerns.
First and foremost, we're making every effort to keep our dealership clean and sanitized. This is a priority for us every day, but especially now. Every night, our dealership is deep cleaned and sanitized. All hard and soft surfaces are disinfected, including all phones, keyboards, computers, desks, doors, door handles, and rugs. In short, anything that anyone could touch or come in contact with.
As well, all employees are practicing sanitary measures including washing hands more frequently, along with using hand sanitizer after any customer interaction. As an additional precaution we've asked all of our team members to refrain from shaking hands; please accept our salutations, perhaps a bow or a head nod, as a sign of respect and consideration for your safety.
Through all of this, we stand ready to serve you throughout every step of the way. We are more than happy to reschedule a service or sales appointment if you are feeling unwell or would simply like to postpone your visit—just give us a call and we'll be happy to assist. And as always, you can shop online and we will happily deliver your vehicle to you.
We are at your service, and we look forward to serving you soon.